Cutting Back on Meat May Cut Type 2 Diabetes Risk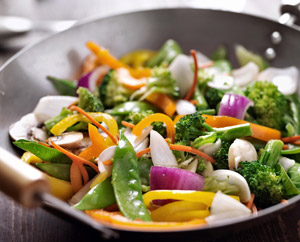 People who ate half a serving less of red meat per day were 14% less likely to be diagnosed with type 2 diabetes
Type 2 diabetes
affects some 350 million people worldwide, but fortunately, health experts already know how to reduce risk: eat a healthy diet, get regular physical activity, maintain a normal body weight, and avoid tobacco. In addition, cutting back on red meat may help cut diabetes down to size.
Going up, going down
Do changes in our meat-eating habits affect our risk of developing diabetes? To study this question, researchers collected information on diet and other health habits from 26,357 men and 122,786 women—participants in the long-running Health Professionals Study and the Nurses' Health Study.
The study authors accounted for other factors linked with diabetes, including age, family history, race, marital status, initial red meat consumption, smoking status, physical activity level, alcohol use, calorie intake, and diet quality. During four years of follow-up, 7,540 new cases of type 2 diabetes were diagnosed in the group.
The findings suggest that red meat may be a culprit in type 2 diabetes risk. Compared with people who had no change in how much red meat they were eating over time, people who ate half a serving more of meat per day were 48% more likely to be diagnosed with type 2 diabetes, and people who ate half a serving less of red meat per day were 14% less likely to be diagnosed with type 2 diabetes.
Weight matters
After accounting for weight gain during the study period, the additional half serving of red meat daily led to a 30% increased risk of being diagnosed with type 2 diabetes—less of a risk increase than initially noted, but still significant, even among people who did not gain weight.
Simple steps, big pay off
This study is observational, and therefore cannot prove cause and effect, but it agrees with previous research. And as lead study author An Pan, PhD notes, it's not just diabetes we need to worry about: "Our study adds more evidence to the health risks of eating high amounts of red meat, which has been associated with type 2 diabetes, coronary heart disease stroke, and certain cancers in other studies."
For all of these reasons, taking some smart steps to make sure your diet isn't too heavy on the red meat makes sense:
Veg out. Peruse vegetarian cookbooks for tasty meatless meal ideas. You don't need to be a vegetarian, but these resources can broaden your horizons.
Change your focus. Instead of thinking "am I having chicken, beef, or pork," think of a dish first—say a stir fry—and how to fill it with loads of colorful vegetables. Next consider if you want to serve it with rice or noodles. This takes the focus off of meat.
Stay realistic. Instead of looking for non-meat items that mimic meat—an approach that leaves many meat eaters wanting—try meals that don't even require meat to feel complete, such as bean soups and root vegetable stews.
(JAMA Intern Med 2013;173:1328–35)
Suzanne Dixon, MPH, MS, RD, an author, speaker, and internationally recognized expert in chronic disease prevention, epidemiology, and nutrition, has taught medical, nursing, public health, and alternative medicine coursework. She has delivered over 150 invited lectures to health professionals and consumers and is the creator of a nutrition website acclaimed by the New York Times and Time magazine. Suzanne received her training in epidemiology and nutrition at the University of Michigan, School of Public Health at Ann Arbor.
Copyright © 2021 TraceGains, Inc. All rights reserved.