Tomato Pigment Treats High Blood Pressure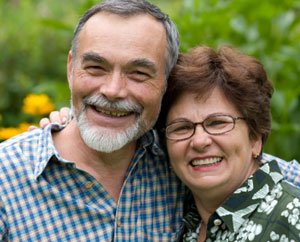 Systolic blood pressure dropped in people taking 12 mg of lycopene per day or more
Why are
tomatoes
so good for you? The answer might be their rich red hue. According to a meta-analysis of the research, lycopene, one of the carotenoid compounds responsible for tomatoes' color, may effectively lower blood pressure in people with high blood pressure.
Studying the studies
The meta-analysis, published in Nutrients, pooled the data from six studies that compared the effects of lycopene in capsules or in tomato-based foods to placebo in people with high blood pressure, slightly elevated blood pressure (prehypertension), or normal blood pressure. A total of 550 people participated in the studies, taking lycopene in amounts ranging from 4.5 to 15 mg per day for 4 to 16 weeks.
Pigment power
The analysis of the pooled data showed the following:
Lycopene treatment was associated with a drop in systolic blood pressure (about 5 mmHg, typically the top number in a blood pressure reading), but had no effect on diastolic blood pressure (the bottom number in a blood pressure reading).
The effect was only seen in people with high blood pressure or prehypertension taking 12 mg of lycopene per day or more.
People in studies done in Asia and Israel responded to lycopene, but people in studies done in the UK, Scotland, and Australia did not.
"Our present study suggests that lycopene supplementation above 12 mg per day might effectively decrease systolic blood pressure, particularly among Asians or populations with higher baseline systolic blood pressure," the authors of the analysis said. "As a common disease among adults, hypertension is now a burden for both individuals and societies. Our findings about the role of lycopene in lowering systolic blood pressure are therefore important and timely."
Take control of your blood pressure
If your blood pressure is creeping up, eating more tomatoes or taking a lycopene supplement may be a good idea. Processed tomatoes have much more available lycopene than raw tomatoes—a cup of dried tomatoes provides about 25 mg and a cup of tomato sauce has about 7 mg. Other good lycopene sources include guava (about 9 mg per cup of cut fruit), watermelon (7 mg per cup), and pink grapefruit (3 mg per cup).
Here are some other things you can do to reduce high blood pressure:
Take a hike. Walking is the perfect exercise for bringing blood pressure down. For the best blood pressure–lowering effect, sprinkle short walks throughout your day and spend at least some of your walking time outside.
Tea for two. A rosy cup of hibiscus tea shared with a friend is good medicine for high blood pressure. Antioxidant-rich hibiscus flowers and spending time with friends have both been found to lower high blood pressure.
Relax. Having a regular relaxation practice can do wonders for heart and blood vessel health. Mindfulness-based stress reduction is one of many examples of relaxation techniques that can bring down blood pressure.
(Nutrients 2013;18:3696–712)
Maureen Williams, ND, completed her doctorate in naturopathic medicine at Bastyr University in Seattle and has been in private practice since 1995. With an abiding commitment to access to care, she has worked in free clinics in the US and Canada, and in rural clinics in Guatemala and Honduras where she has studied traditional herbal medicine. She currently lives and practices in Victoria, BC, and lectures and writes extensively for both professional and community audiences on topics including family nutrition, menopause, anxiety and depression, heart disease, cancer, and easing stress. Dr. Williams is a regular contributor to TraceGains Newswire.
Copyright © 2021 TraceGains, Inc. All rights reserved.